Elf greets the morning
The heaven-like sound will bring energy to the living space
To Youtube Playlist
If Customers want more details about our Meditating Musical Windchimes, please click the button below.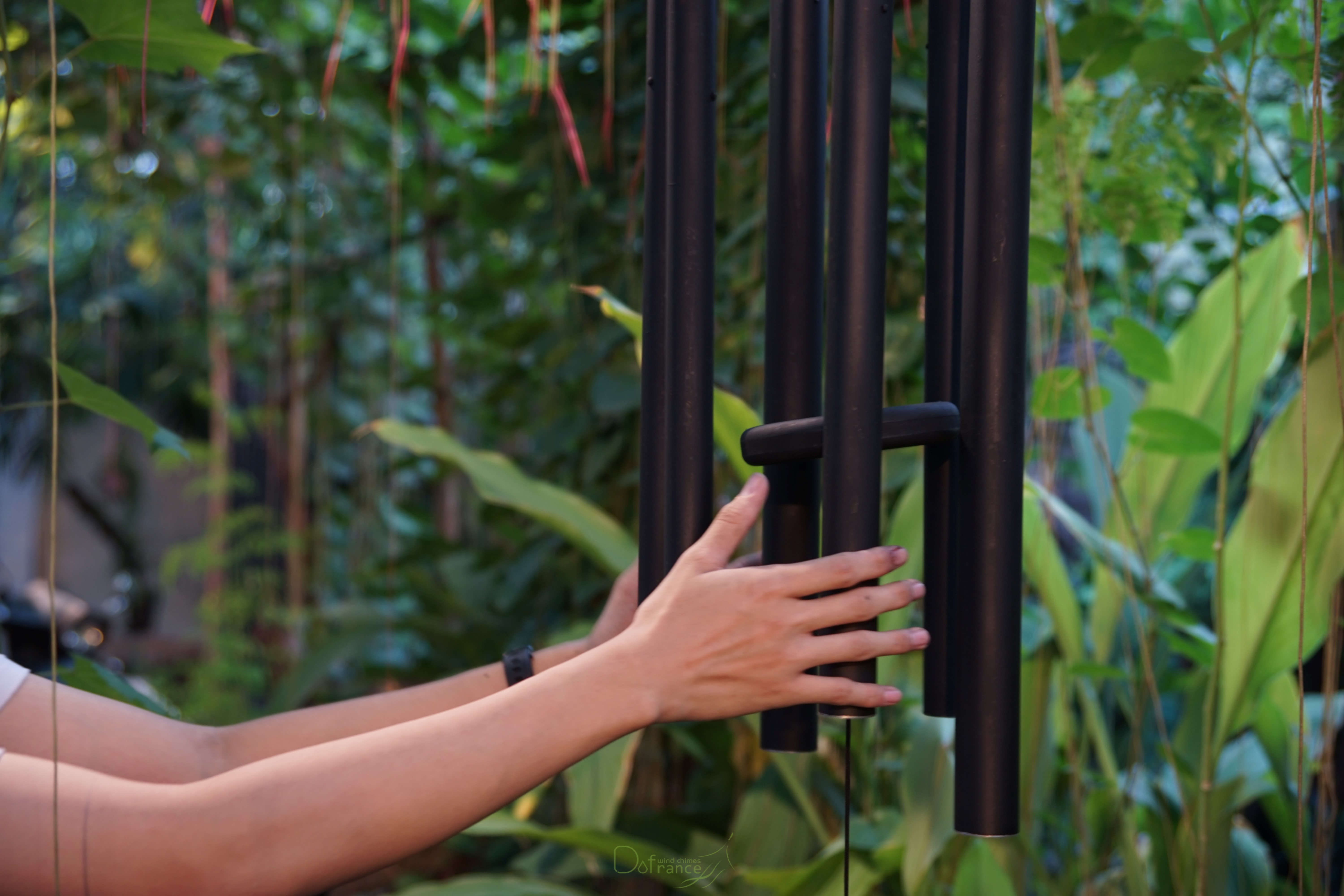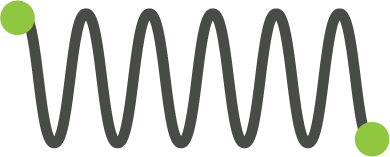 Combination & Harmony
Are you considering to buy more than 01 wind chime?
The sound effect of each windchimes will increase if we know how to combine them to achieve great harmony.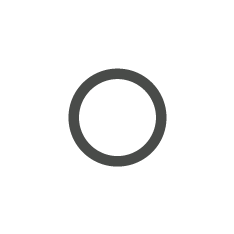 Hanging location
In case you are not sure which place is suitable for which windchimes, here are some suggestions.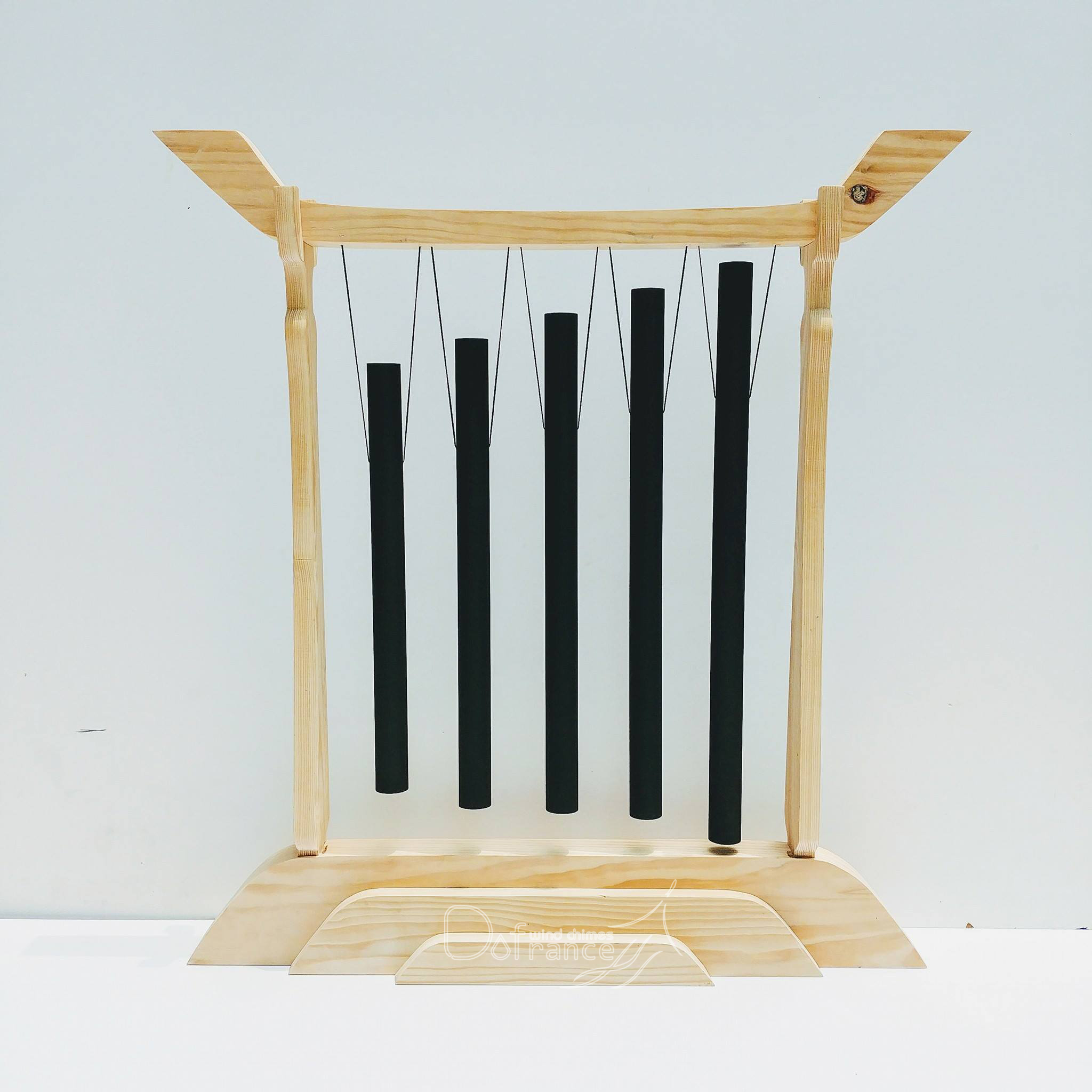 The Chimes' Dock is a product line that has been on demand for a long time. We have some following docks:
Chimes for
Yoga & Meditation
We currently have 2 products: Rotating chimes 6 Tubes and 10 Tubes – which are particularly designed for Meditation and Yoga sessions.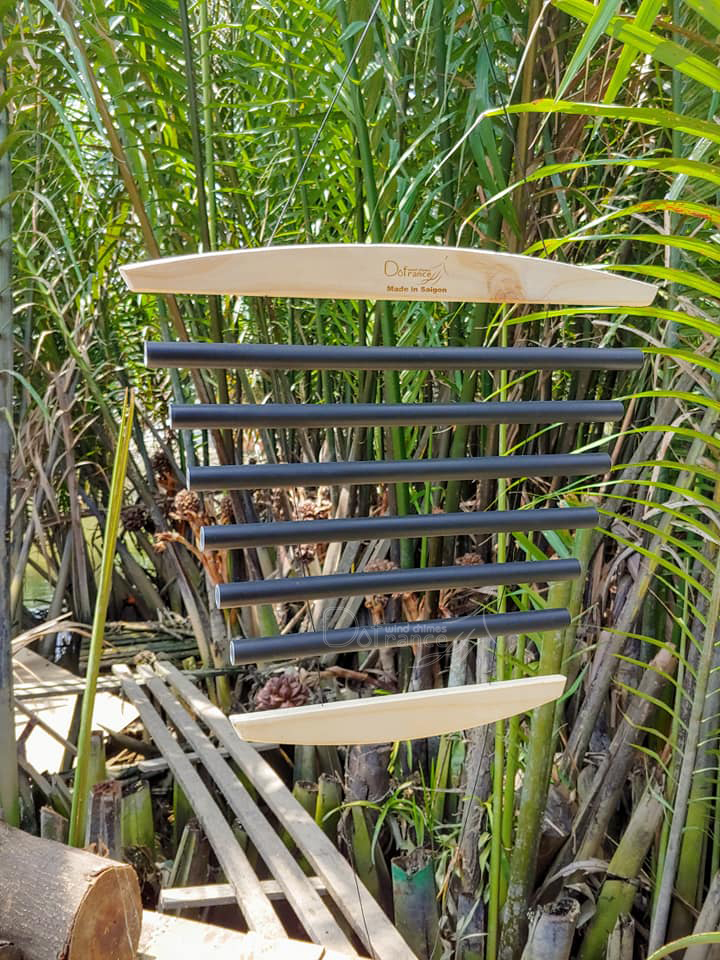 Outdoor chimes & Percussion
Chimes and Percussion for outdoor activities, playground, park, school/ kindergaten, hospital and other public places.
This is our very special product line. It can be built in any space that calls for a calm and majestic sound of a big chime.
Price: 10,000,000 VNĐ/ 1 tube.
Note: This product needs order – they will be designed particularly for the chosen space.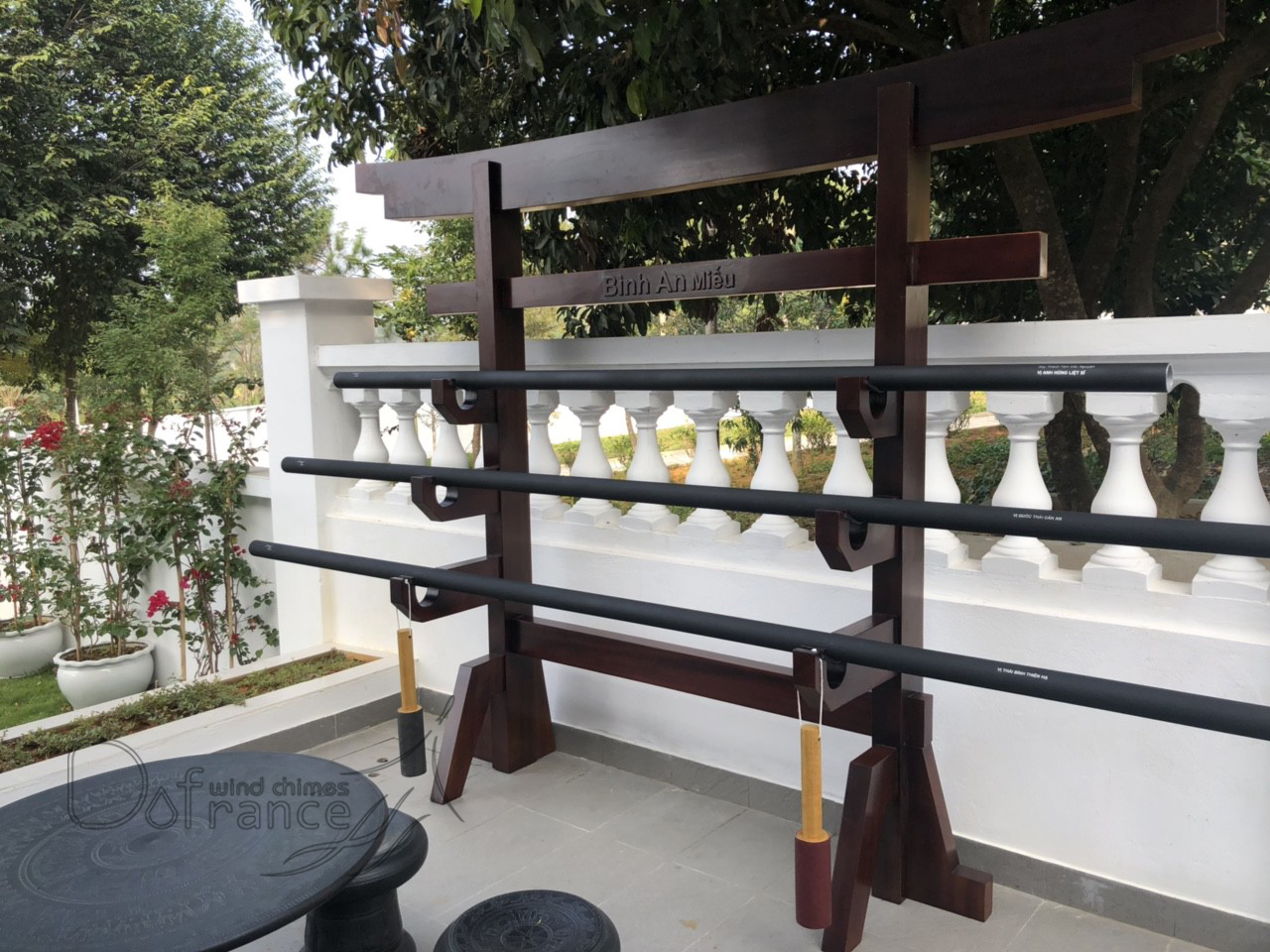 The Great Chime Tube at Binh An Temple (Bình An Miếu)
Outdoor Musical Instruments
Dofrance Windchimes are open to requests to build outdoor chimes and big-size percussion/ instrument for all spaces, including: park, playground, hospital, schoolground, etc. 
These instruments will have customized sizes and sound which are suitable for everybody in that space.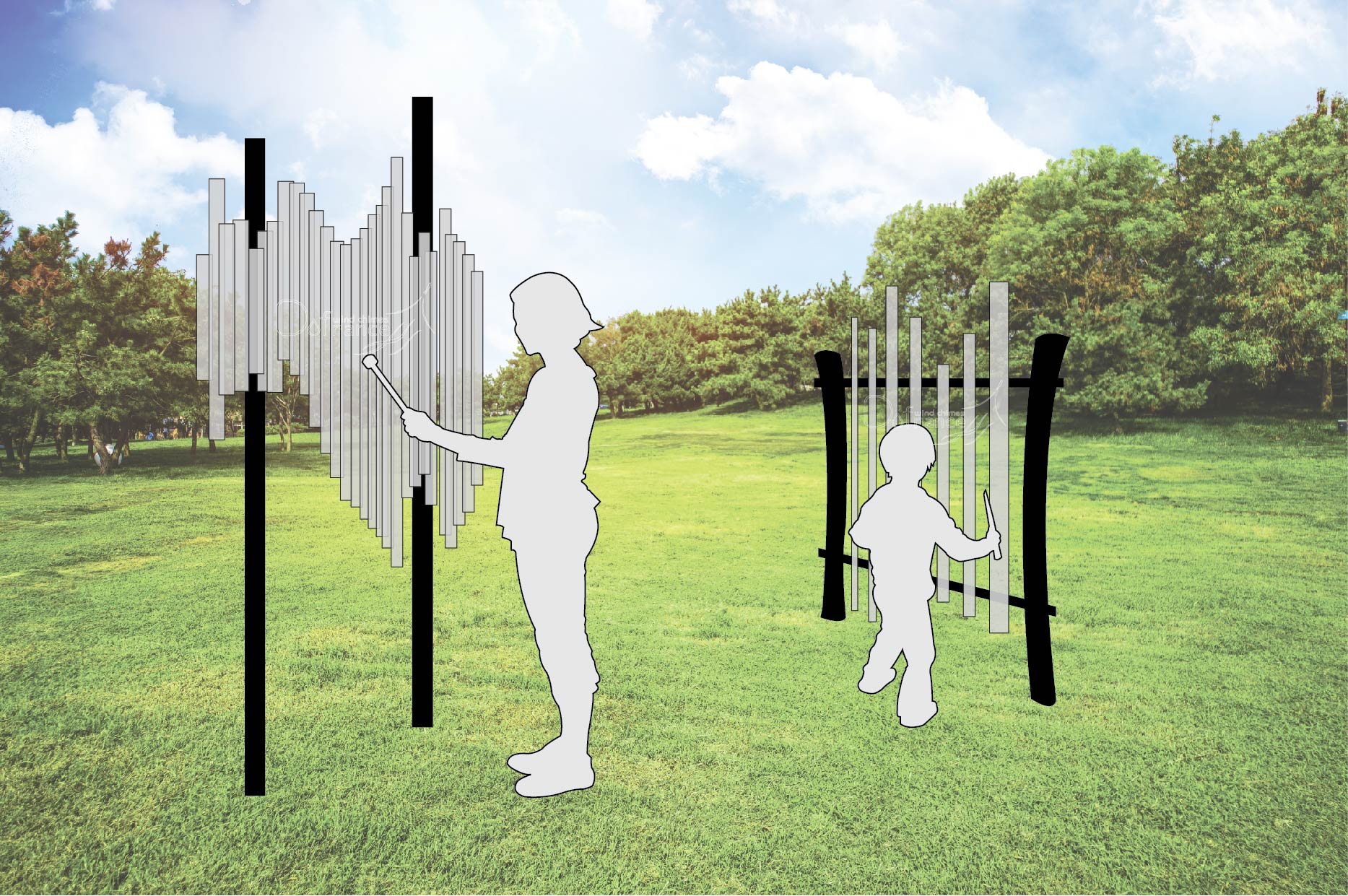 Illustration of instrument/ percussion installed at outdoor spaces.
Size & details of each instrument will be designed upon particular request.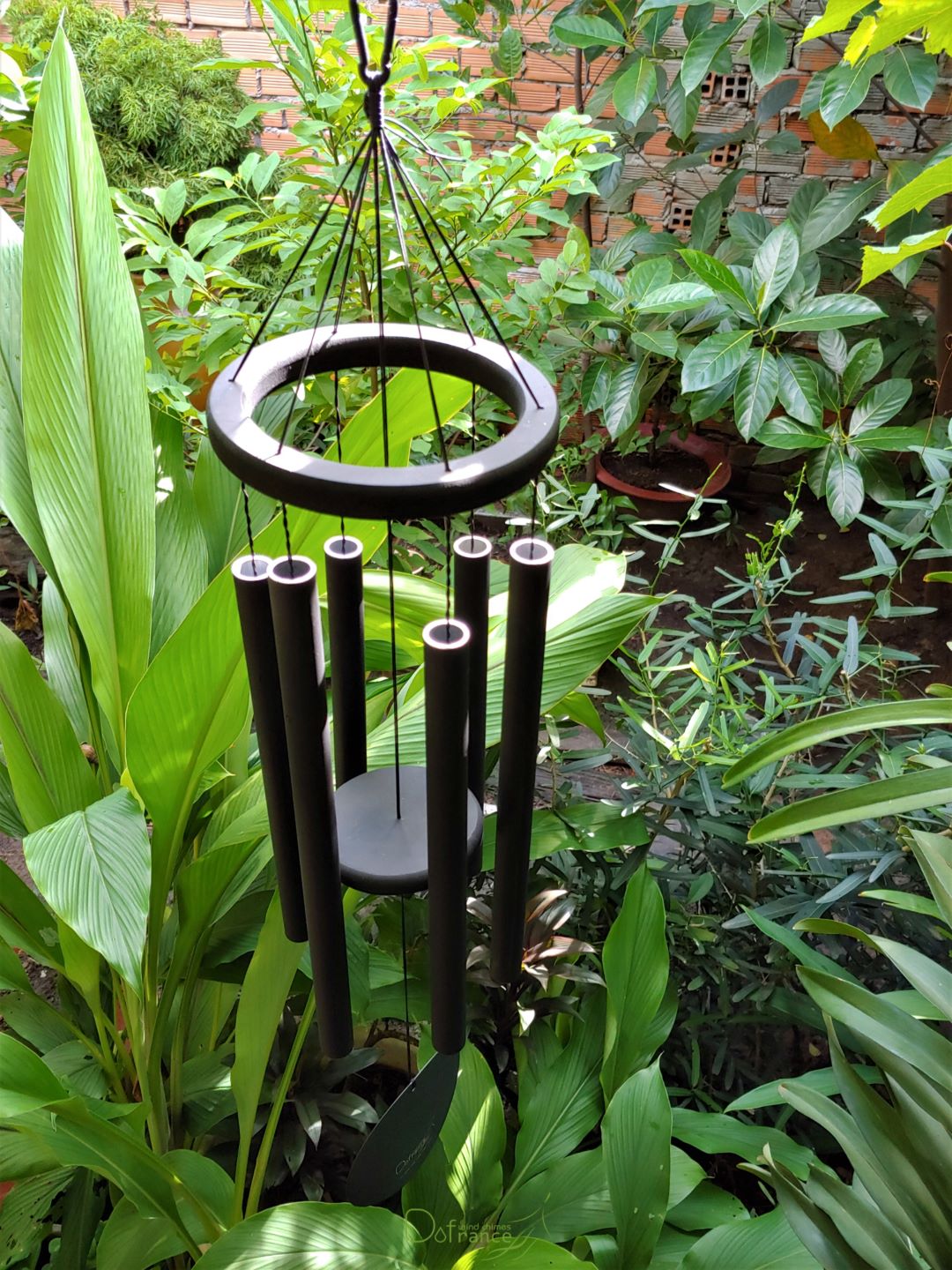 Customization
& new chimes design
If you have ideas for any kind of new chime/ windchime/ instrument, let's us help you to consult, design and build it. 
Are you looking for a bulk order?
Please contact us for the best price!
"Beautifully designed and constructed high-quality wind chimes with rich, deep tones. I have visited the workshop where they are made, and the wonderful owner and his team take great pride in making the best quality sounds and construction. I have one here in Vietnam and one in Florida and want more! You can order from their Facebook page."
– David Amstrong, 22/07/2019.
"I highly recommend these windchimes.The sound is incredible. The workmanship is one of a kind. The shipping package material was tight and neat. Price was on point and lastly, the customer service offered by Duc is magnificent. He puts his heart and soul into this business.II full heartedly recommend."
– John Paragone, 17/12/2018
"Trong bạt ngàn âm thanh của chuông gió ở Thiền Viện Trúc Lâm vẫn nhận ra sự khác biệt trong từng cung bậc âm thanh của chuông gió Dofrance, rất hay và cảm xúc và kết quả là: 1 em Spark và 1 em Haria đã theo mình về du dương cho mình nghe.
Mục tiêu tiếp theo: Mang 1 trong 3 chuông đại để hoà âm với em Haria."
– Anh Nguyễn Mạnh Hùng, 07/01/2020
Call us
Or
Come to the Workshop
Address: 480/60/2 Binh Quoi St., Ward 28, District Binh Thanh, HCMC.
Dofrance Windchimes Workshop is opened from 8:00AM to 5:00PM from Monday to Saturday.
Please Call or inbox our Facebook in advances so we can prepare our greetings better. Thank you!