Outdoor chimes & Percussion
Chimes and Percussion for outdoor activities, playground, park, school/ kindergaten, hospital and other public places.
This is our very special product line. It can be built in any space that calls for a calm and majestic sound of a big chime.
Price: 10,000,000 VNĐ/ 1 tube.
Note: This product needs order – they will be designed particularly for the chosen space.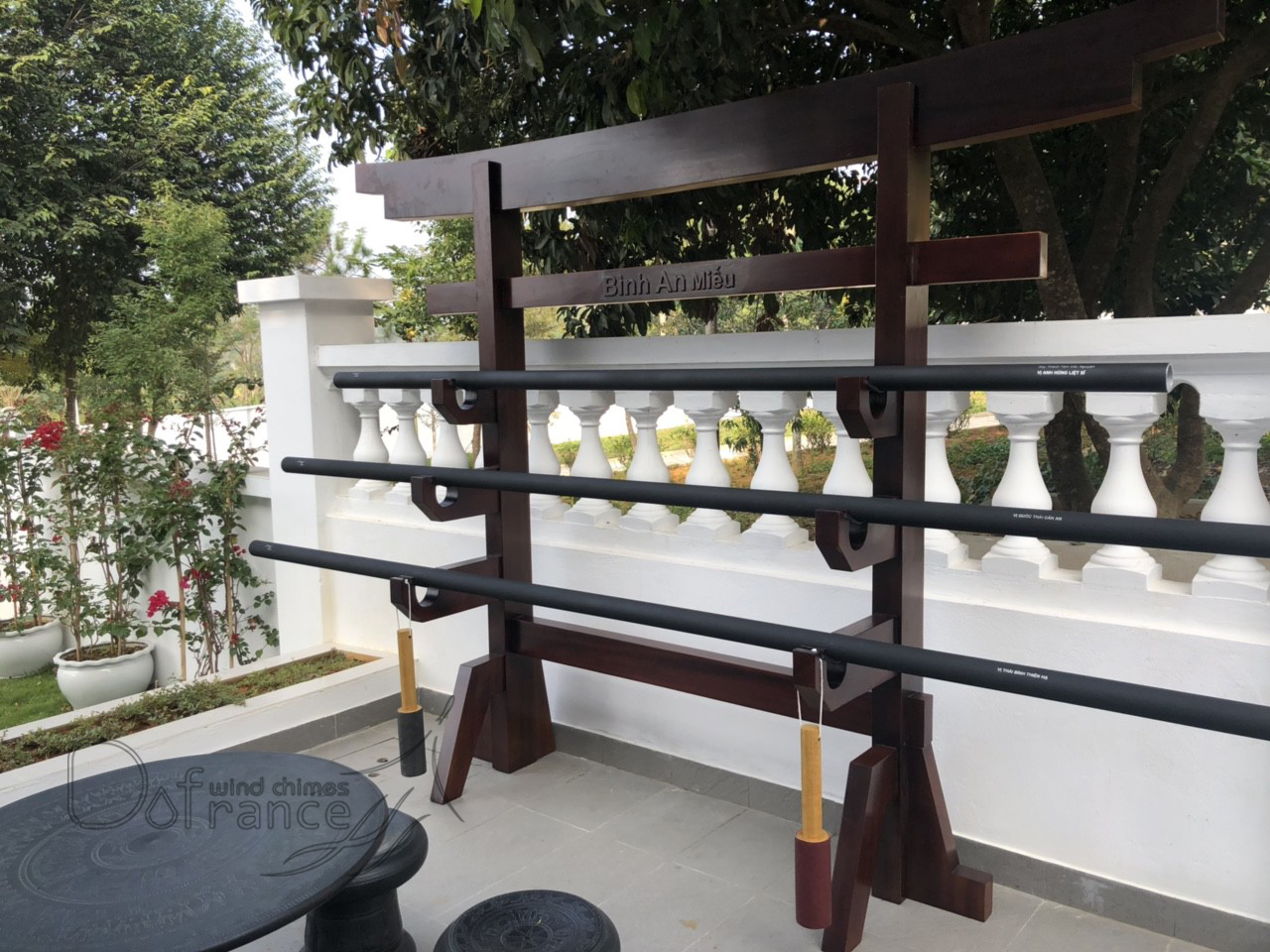 The Great Chime Tube at Binh An Temple (Bình An Miếu)
Outdoor Musical Instruments
Dofrance Windchimes are open to requests to build outdoor chimes and big-size percussion/ instrument for all spaces, including: park, playground, hospital, schoolground, etc.
These instruments will have customized sizes and sound which are suitable for everybody in that space.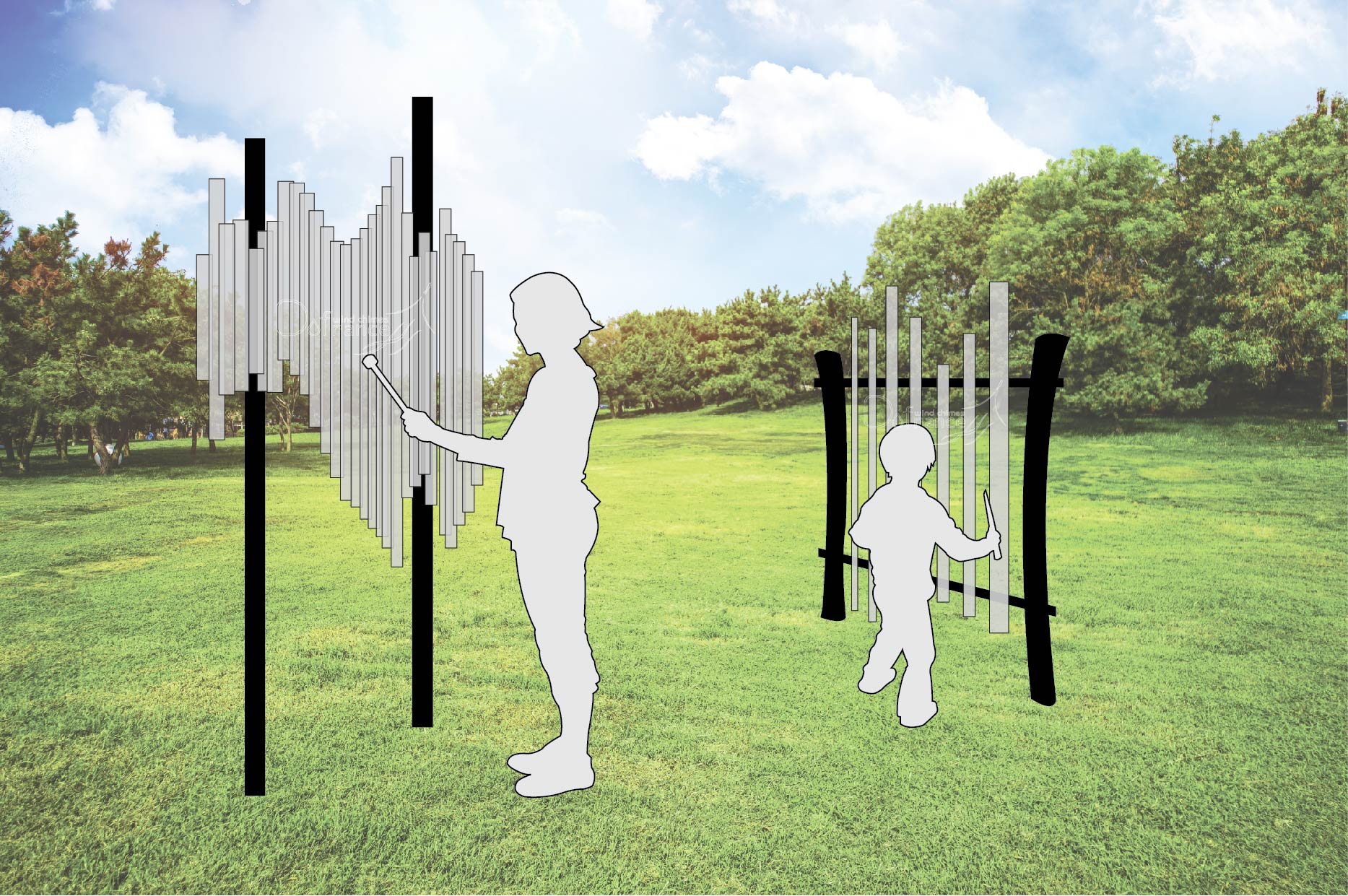 Illustration of instrument/ percussion installed at outdoor spaces.
Size & details of each instrument will be designed upon particular request.
The 12-tube percussion exhibited at art museum.
Call us
Or
Come to the Workshop
Address: 480/60/2 Binh Quoi St., Ward 28, District Binh Thanh, HCMC.
Dofrance Windchimes Workshop is opened from 8:00AM to 5:00PM from Monday to Saturday.
Please Call or inbox our Facebook in advances so we can prepare our greetings better. Thank you!